There is never been a more appropriate moment in board history to share some member pet photos! If they are cats.
Sadly, my
hold is down to two these days (from an original five circa 2006) :(. Rex died a few months ago after a short battle with cat-mouth cancer. We're all hanging in there, though, and are looking forward to the
!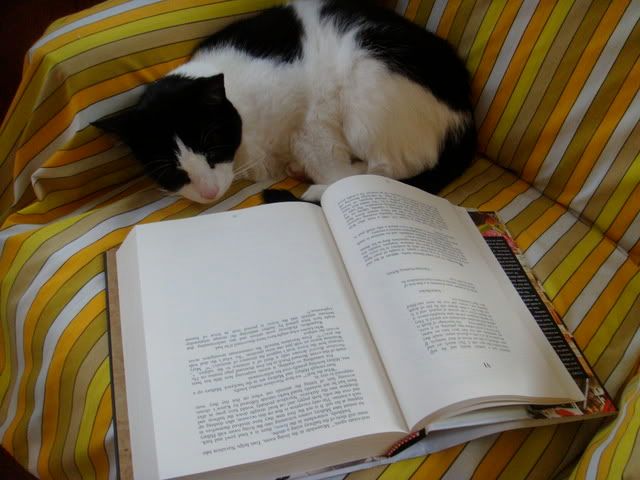 This is
Chase
doing some light reading. He's changed a lot since Rex passed away, truth be told. They were true best cat-buds :(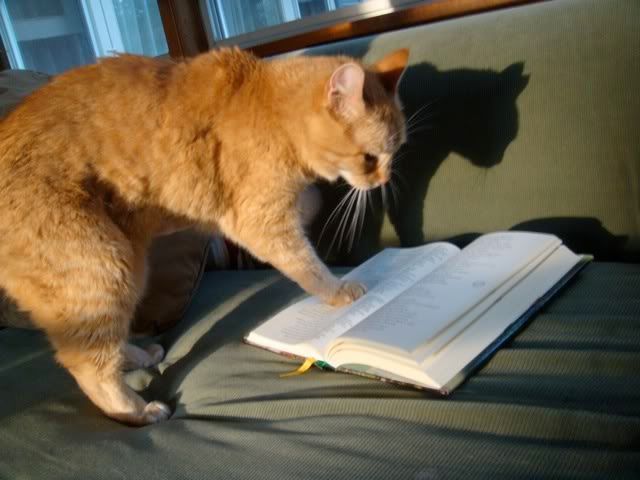 And this is
Angel
, getting a little more involved in her literature. It's hard to tell from the picture (I think she's a little embarrassed anyway), but she currently is sporting a shaved belly! She got an ultrasound at the vet last week, which was a little much for what turned out to be a cat-cold.
~
And now it is your turn! There seriously better not be any dogs in here though > : O!